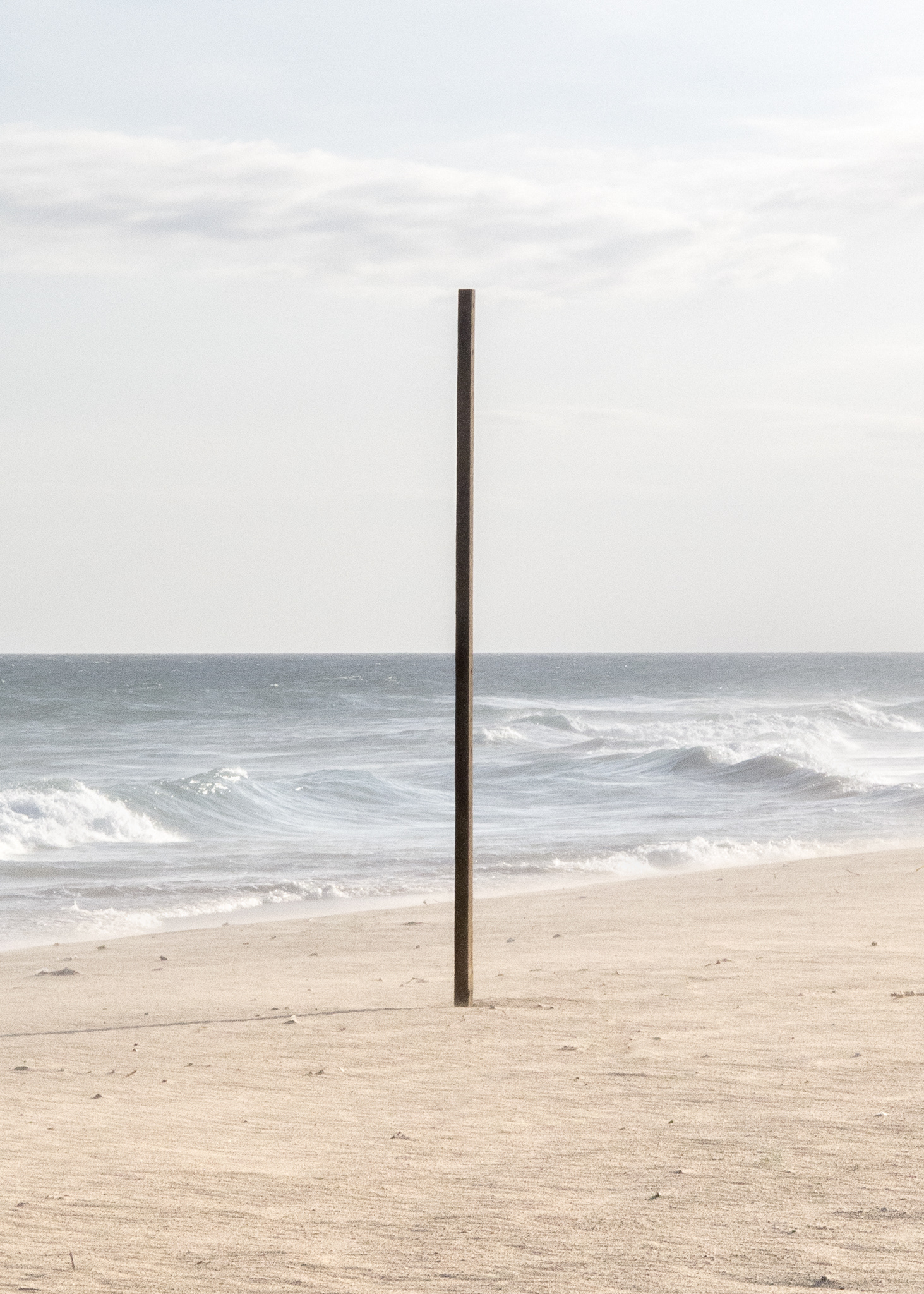 LIQUID BEACH
From a recent urban study on Salvador's most desirable public space, the beach, emerges the tale of a land which struggled since its beginning with conflicts of interest.
As hut owners were expelled from the sand by government authorities, the local beach culture, which thrives on a tight relationship between beach goers and bars along the shore, was deeply wounded in exchange of a spectacular sanitized image of the coast for tourist attraction.
Unsurprisingly, most hut owners didn't have any other means of survival and went on occupying the sands, their resistance taking form in umbrellas and plastic tables made sculptures by the sea.
Its colorful shapes erected against the gloomy horizon set the stage for the interpretation of a visual dictionary of the country's social-economic history, each title referring to an issue yet to be resolved.